Featured Article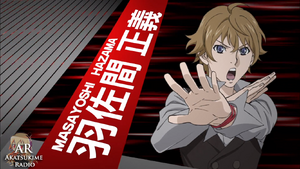 Masayoshi Yazama is a male model who decides to follow his childhood dream of becoming a superhero known as Samurai Flamenco. He has a love for tokusatsu shows since he was a child, which came from his grandfather, who invented his suit.
Read more >>
Newsfeed
Loading RSS data...
Social Media
Ad blocker interference detected!
Wikia is a free-to-use site that makes money from advertising. We have a modified experience for viewers using ad blockers

Wikia is not accessible if you've made further modifications. Remove the custom ad blocker rule(s) and the page will load as expected.